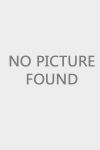 The Spirit FM first ever Women's Conference was a SELL OUT!
Msgr Cippel started off the day by celebrating mass at Nativity Catholic Church in Brandon, FL. Eric Hoegstom and the praise band from Our Lady of Lourdes in Dunedin led the worship music.
Colleen Carroll Campbell
and
Mary Vogrinc
were wonderful headline speakers. Fr. Garry Welsh, parochial vicar of St. John Vianney Catholic Church on St. Pete gave a highly energetic talk on cracked pots and even include some Catholic Rap.
a fabulous lunch was catered by Metropolitan Ministries.
Colleen Carroll Campbell speaking to 400+
During lunch breakout sessions were offered by the Diocesean Council of Catholic Women and Roseanne Pappas. Roseanne took the crowd by storm with her amazing testimony and art work.
http://www.mystoryinart.com/
Many thanks to the organizers Danielle Wright Landry and Abby Brundage and a stellar team of about 20 volunteers from all over the diocese!
As part of the day, we shared Holy Habits for all of us to take into our daily lives. Below are the 5 that were shared.
5 Holy Habits
1. Pray every day, alone, with your spouse, with your kids. morning, meals, bedtime Prayer can be rote, traditional prayers like Rosary, or reading/meditating on Scripture.
2. Mass every Sunday-non negotiable- make it a priority- put it on your calendar as an appointment with THE KING if need be. Add daily mass slowly as possible
3. Confession-A Life Line-Better than therapy-Full of Graces to heal our souls-get your family there too.Go regularly, Monthly is a good benchmark. I have a friend that made a deal with herself, that every time her car needed to be washed, (which is monthly or more often) that would be a visual sign to her (reminder) to go to confession
4.Let your faith show through your home. If someone walked in your home, could they tell you are a Christian? Do you have a visible Crucifix, picture of Jesus, Mary and/or the Saints? Statues? Prayers/scripture verses?
5.
Turn your car into a chapel!
~Listen to Spirit FM and Lighthouse Catholic Media CDs. We are all in the car driving all the time right? So why not make that drive time, holy time.
Another way to take the spirit of renewal from the conference into your daily life is the Lighthouse Catholic Media CD of the Month Club
Lighthouse Catholic Media was blessed to share the inspiring CDs and books that so many use to learn their faith better and share it with others! At the Lighthouse table were account managers Julie Musselman, Jen Caiazzo, Olivia Hoegstrom and all the way from Arkansas, Cindy Croal. Account manager Terri Carter was also in attendance at the conference.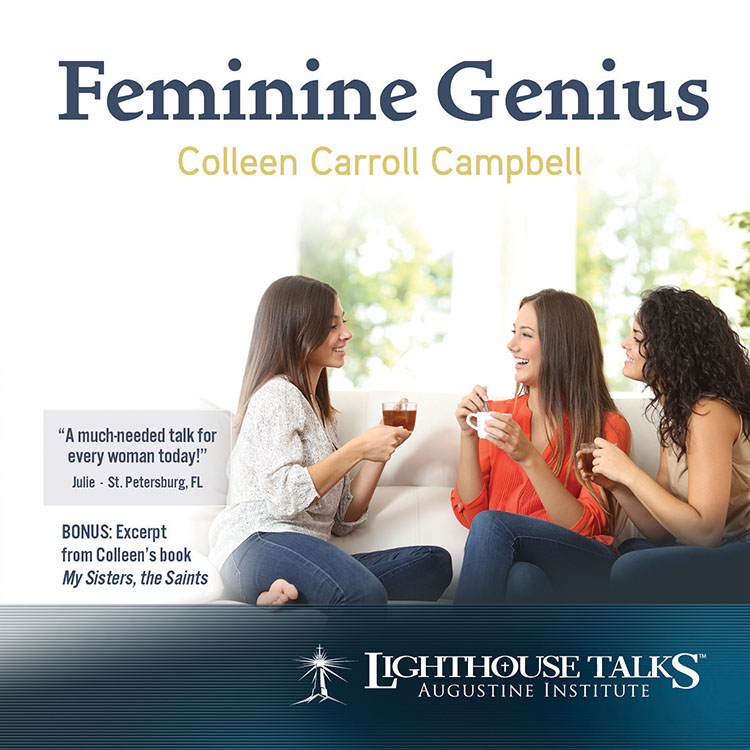 If you'd like to get the Feminine Geniius talk on CD or MP3 by Colleen Carroll Campbell or her book, My Sisters the Saints,
CLICK HERE.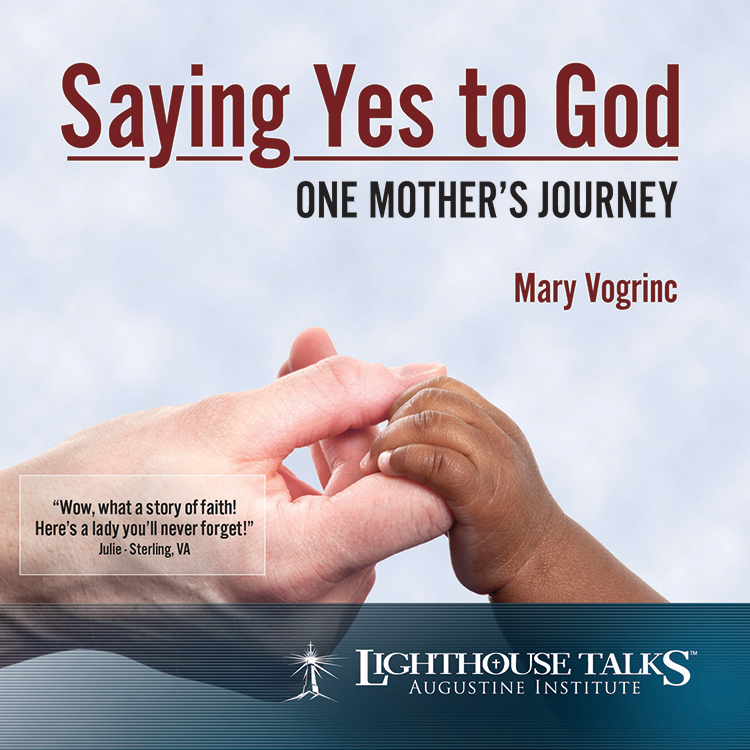 For Mary Vogrinc's talk Saying Yes to God,
click HERE.
See YOU at next years Women's Conference September 26, 2015 at St. Lawrence Catholic Church in Tampa, FL.
Email danielle@spiritfm905.com if you're interested in next year's conference.