So anyone who knows me might guess the topic of this blog post will be about how the Musselman Family prays BECAUSE mom is cooking. HaHa. Although I neither like to cook, nor am very good at it, believe it or not the Musselmans haven't missed a meal. (Thanks be to God for the
GREAT cooking of Bob Musselman,
)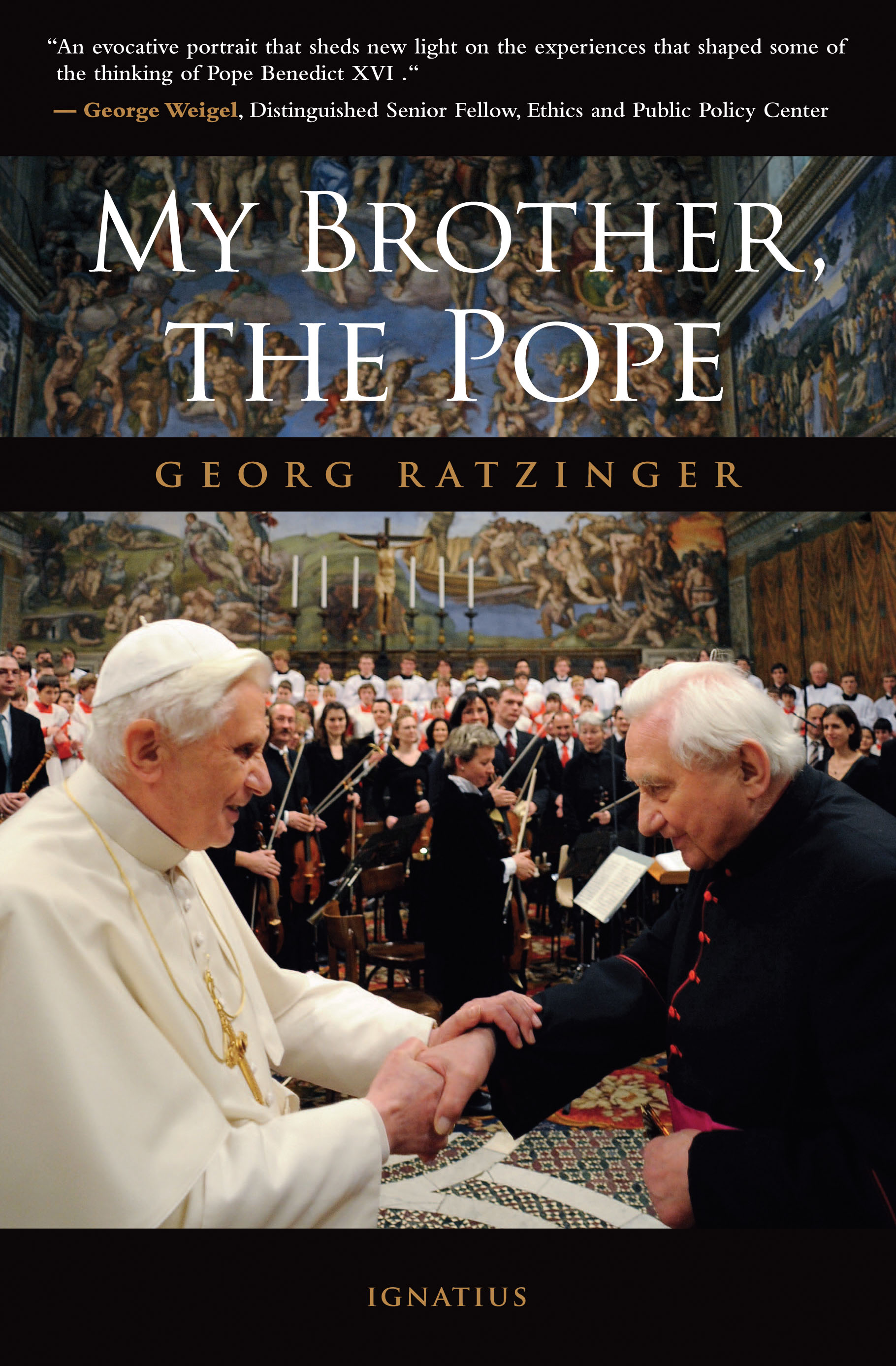 One of the things I love best about Summer is that we are "off the treadmill." During the school year, in addition to homework and dinner and bath and bedtime routines, we also have multiply sports, music lessons, alter serving, choir, jobs and clubs! While dinner together as a family is a priority, it can be hard. But summer time opens up the evenings for us to eat together more regularly and pray together more regularly.
Below are some great ideas and quotes from the book
My Brother the Pope
.
My Brother the Pope
was written by Msgr. Georg Ratzinger, brother of Pope Emeritus Benedict XVI . In the book, Msgr. Ratzinger shares some the things their parents did that developed a loving Catholic home and helped spark the priestly vocations of both of their sons.
1.
Make Simple Meals
Their Mother, Maria Ratzinger, "
knew how to prepare a tasty meal from the simplest ingredients
" pg 22
During this time of year when it is so hot outside, it is great to make meals that require little or no cooking, especially salads and sandwiches. Use fresh summer ingredients like Watermelon, Corn,Tomatoes, Cucumbers, Eggplant, Peas, Green Beans, Okra, Peppers and Zucchini. There are so many great recipes that use all these that are freshest in the summer months. Ask the older children to give you a hand by looking up recipes on line, helping to shop and doing simple prep things like cutting vegetables. Working together as a family is fun and makes great memories.
2.
Say prayers before and after meals
Every day the Ratzinger family "
prayed together, and in fact before and after each meal (we ate our breakfast, dinner and supper together. ) The main prayer time was after the midday dinner, when the particular concerns of the family were expressed
." pg 45
Be sure to say prayers at every meal both round the dinner table at home or when eating out.
You can pray extemporaneously or use a traditional prayer like:
before meals~
"Bless us O Lord and these, thy gifts, which we are about to receive from they bounty, through Christ our Lord, Amen."
and after meals~
"We give Thee thanks for all Thy benefits, O Almighty God, who livest and reignest world without end, Amen."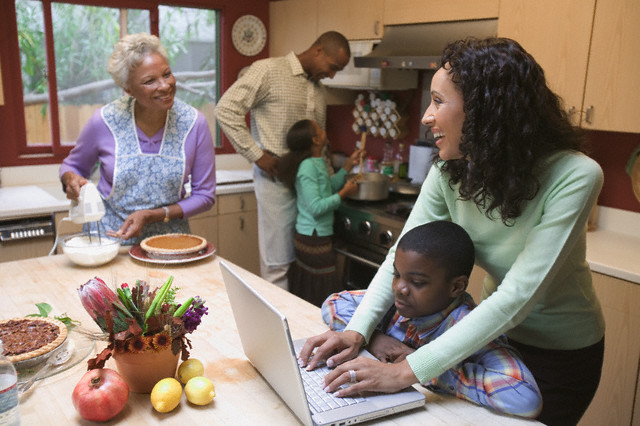 3.
Clean up together, be cheerful and Sing
Their Mother, Maria Ratzinger was "
always cheerful and friendly toward everyone and use to sing Marian hymns while washing the dishes.
" pg 21
Ask all the family members to help clean the kitchen after dinner. Divide the jobs up (clearing the table, loading the dishwasher, hand washing pots and pans and sweeping the floor.) Sing a Marian hymn or any kind of praise and worship song, and if you aren't a good singer,
play great Christian music
.
4.
Pray the Rosary as a family
"
Praying the Rosary was a usual thing in our family, often daily, but at least every Saturday
" in the Ratzinger Family. pg 43
Many of us have tried in the past to get the family together regularly to pray the rosary. One thing that can help bring success to this practice include setting a regular day and time, even putting it on the calendar so you make it happen. Once you get the habit going, it will be easier. If the children are really young, start with just a decade and don't get worried if they are fidgety.
The Holy Family by Murillo
5.
Celebrate the Saints feasts days for each person names and invoke the Holy Family to intercede for your family.
"
Of course, we
(the Ratzinger family)
always celebrated our name days in a special way: Maria (September 12), Joseph (March 19) and Georg (April 23.) On those occasions, there was always a particular tablecloth...
" pg 51
Just as you might already do for birthdays, make a special dinner for each person's Name Day. The Name day is simply the feast day of the Saint for whom you are named. You can just do first names or if you really like to celebrate, add the middle names too.
CLICK HERE for a list of feast days by name.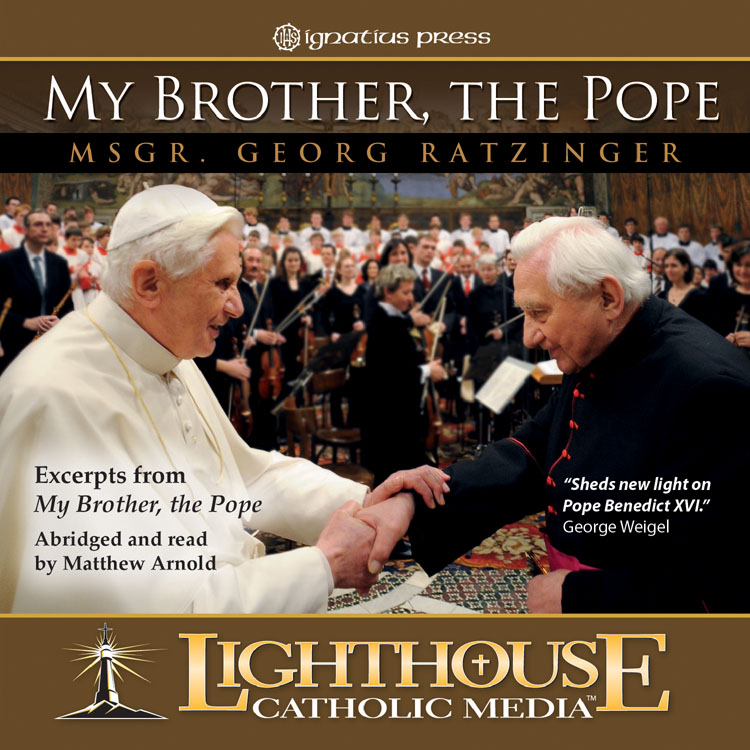 Want to get more ideas for your family and learn more about the Ratzinger Family? Excerpts from the books are read on this one hour presentation via CD or MP3, C
LICK HERE to order.