March 19 we celebrate the feast of St. Joseph, husband of Mary, foster father of Jesus. St. Joseph is the patron of families, fathers and the Universal Church.
The St. Joseph Altar or St. Joseph Table is an old tradition from Sicily.

It began in Sicily when drought threatened to ruin all the crops. The people prayed to St. Joseph and the rains came. In thanksgiving, they prepared a table of foods they had harvested and shared their crops with the poor.
Cheri Mainetti at St. Raphael's Catholic Church in St. Petersburg put together a beautiful altar to celebrate the feast of St Joseph on March 19. Cheri combined a statue of St. Joseph with flowers, palms, a rosary, breads, beans pasta, candles, wine and prayer cards. Next to the altar are the collection boxes for food for St. Vincent de Paul to distribute to the needy. Many generous parishioners brought in canned goods and staples for the poor.
Cheri's hard work inspired Ryan Finster, age 9, and family to create a home altar area for the patron of fathers, families and the Universal Church.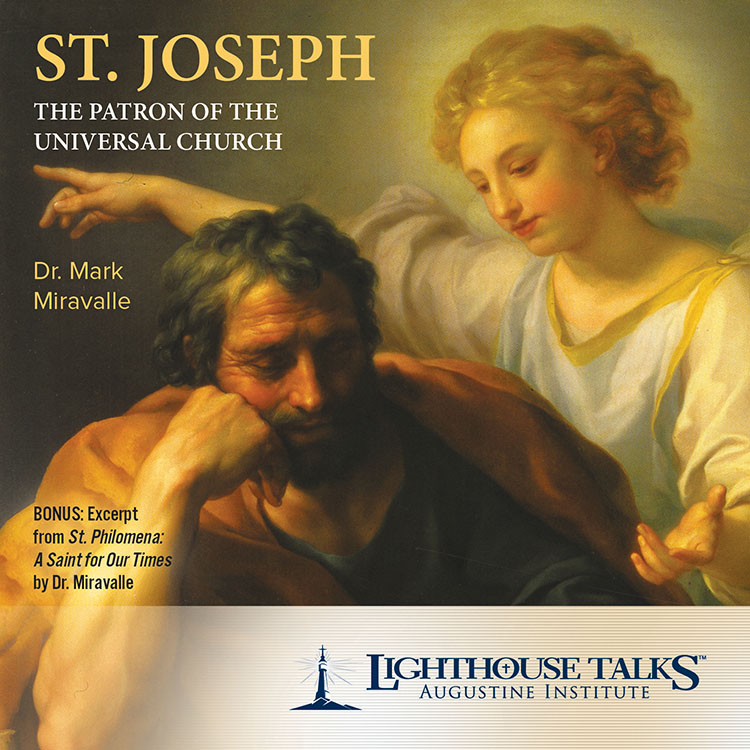 March 19 is a great day to listen to Dr. Mark Miravalle's talk "St. Joseph: The Patron of the Universal Church" distributed by Lighthouse Catholic Media.
Click HERE for an mp3 or CD.