January 16 just before 6 am, I felt Our Lady awakening me early. Just a whisper, "get up!"
My friend Lori is at the end of her journey with cancer and so I thought Our Lady was asking me to get up, take a walk and pray the rosary for Lori, perhaps in her final hours on earth.
As I made my way through the kitchen I saw I had a text at 5:48 am from Lori. I was shocked. Hospice had been called in over the weekend and I sure didn't expect Lori to be texting me today. I was so delighted that she and her sister Lana wanted to join a couple of us friends at church for prayer.
I couldn't image how this could happen. Lori is on morphine. I had assumed she was in bed. But just after 9 am I saw her beautiful face walk through the doors of St. Raphael Catholic Church. She looked radiant with her blond hair and warm smile. She was moving slowly, holding her sister's hand and the hand of our friend Bonnie.
Sandy, Lori, Lana, Bonnie
Adoration of the Blessed Sacrament had begun at 8:30 and before we walked in, I shared with Lori that as Catholics we believe that Jesus is truly present, Body, Blood, Soul and Divinity in the host that is within the monstrance.
We sat in silence for a few minutes as the "regulars" finished the divine mercy chaplet. "Jesus I trust in You." Lori was surrounded by Lana, Sandy, Bonnie, Donna, Lisa and I.
We shared quietly among the 7 of us some thoughts of the power and presence of Jesus, His love, His mercy and His grace. Lori told us that her pastor from Lutheran Church of the Cross had stopped by and brought a big beautiful picture of Jesus that she has been enjoying as a focal point. She was captivated by his eyes.
We talked about the glory of heaven and our desire to be with Jesus, Mary, the saints and our loved ones who have gone before, especially our beloved mothers. I told her not to fear leaving her children ages, 21, 18 and 15, for the power of a mother's prayers are all the more

efficacious

upon reaching heaven. She shared that in her darkest time in ICU she say her mother's face, calm serene and comforting.
Lana, Bonnie, Lori and Sandy
Lori also wanted to enjoy a little time on the parish's waterfront property on a unusually perfect, sunny, 72 degree January day. So we walked out to the picnic table by the church office and took in the amazing sunshine and blue water of Tampa Bay. She said while she is alive, she wants to live.
She shared that her friends have done anything and everything she needed done. They helped clean out her kitchen, they came and did laundry. Lana helped record her and husband Troy on video discussing how they met and fell in love, a treasure for her children.
Lori told us that our writer friend Katherine came over at 3 am the other day when Lori called and said she was ready to record some thoughts of Lori's for Troy and the children.
We spent a holy hour together. Worn out, Lori went back home to rest.
Dear Jesus, thank you for this precious day. Thank for pressing the giant "pause button" of my over scheduled life and giving me a glimpse of your hand working powerfully in the life of my dear sick friend. I praise You and thank You Lord.
"The Sufferings of this life are nothing compared to the Glories to be revealed." Romans 8:18
-- Julie Musselman
From Bonnie Condon:
I wanted to see Lori Crotts my friend and neighbor and did not hear back from her husband last Sunday when I called to see if I could stop by. I was so happy this morning January 16, when I looked at my phone and saw she had texted me about what time the Mass was this morning. I told her I would come by and pick her up, but was told that was not necessary. Lori had also texted her other Catholic friends so we were all excited to be able to see Lori.

Lori was at my mother-in-law's funeral in October 2012 and she made a mental note to herself to come back and visit the church as she thought it was so beautiful. Today was the day the Lord led her to our church. Lori, even though she has cancer, looked radiant with the love of Christ and her family and friends. She smiled a lot and told us how everyday she earns to become closer to Jesus, begs for him to be close to her.

She told us a story of how after her surgery in March she awoke in ICU, the room was very dark and she had no concept of time or place, she saw a glow in that room and her mother appeared to her with a peaceful look on her face and told Lori it was not her time yet. She gave Lori a sense of peace, her mother looked peaceful. She reached out and was able to touch her mother's skin and it felt soft like it always had. Lori had visions of her mother several times in the coming months.

Her sister, Lana sat quietly by with tears in her eyes, dedicated to her sister and I can tell a rock for Lori.
We went outside and sat by the water with Lori, her sister, Lana, Sandy, Donna, Julie M. and myself. We talked about Jesus, friendship, the things Lori and her sister have been doing and the love of friends and family. Lori has so many friends and they are very dedicated to her. She has cultivated each friendship carefully over the years.
Lori has so many gifts that I admire, organization, being a good friend, wife and mother and has touched many during her journey.

I saw the look of grief in her sister Lana's face today and felt sadness for her as they had lost her mother to cancer in 1998 and now her best friend and sister. I will pray for Lana and hope to see them both soon. God truly blessed all of us today and has molded our hearts again to become closer to His image. Thank you Lord for this day and for the precious moment with good friends.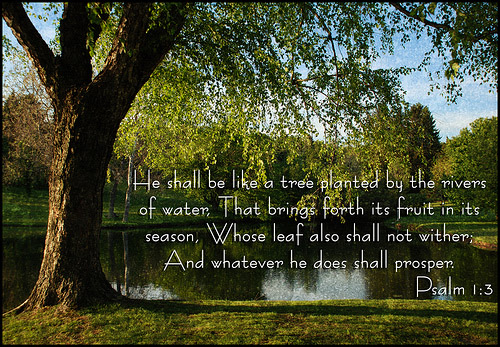 From Marybeth Finster:
Thank you for including me in these private reflections. This precious day will live on for a very long time if not forever in your hearts. On the outside it may of just looked like an ordinary day during "ordinary time" but God enveloped you all with the grace of an extraordinary experience –that of his amazing presence in and through his mystical body.
When I walked by this morning, I saw Julie and a group of women surrounding Lori underneath a tree close to the water. I can't help but reflect the significance of our scripture study discussion on PSALM 1. Images of a tree so close to the water to get it's nourishment and bear rich fruit. Though I do not know Lori, it is very evident that she is very much like that tree-closely connected to the waters of Christ.
From: Lisa Richard
What a tender blessing to be in Lori's presence today. She is so filled with grace. I will keep praying for divine miracles for her.