Through my work with the
Lighthouse Catholic Media Apostolate
, I have heard talks by a fantastic, young, Catholic Priest, Fr. Michael Schmitz. Fr. Schmitz has phenomenal presentations on our CDs and MP3s.He is the Chaplain at the Newman Center at the University of Minnesota-Deluth.
Last night he came to speak at Epiphany Cathedral in Venice. He gave one of the best talks for the times we are in. He tackled two of the most difficult topics in the Church and in the world today; contraception and same sex attraction. With compassion, clarity and humor he shared how Authentic Love is the yearning that we all have, because we are made in the image and likeness of God.
Neither Contraception nor same sex attraction are easy to speak about. Almost everyone we know struggles with one or the other. When the topic is brought up, there is usually plenty of anger, denial, misunderstanding and division. When someone wants to share the beauty of the Church's teaching on these topics, they are often called "haters" or worse.
That's why we all need to listen and re-listen to this tremendous talk: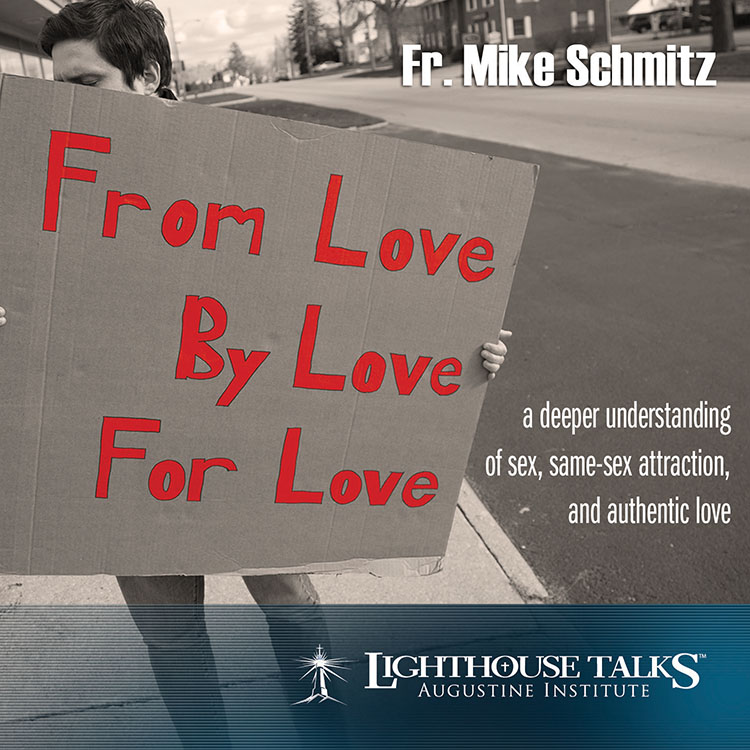 CLICK HERE to get an MP3 or CD
Whether you agree or disagree with Church Teaching, this talk in an oasis of clear thought. Please listen for yourself and let me know what you think. This talk is for each of us, for someone we love, and so we all are able to better articulate the beautiful plan God has for all men and women~ His own life of grace and authentic love.
If you'd like to get a FREE download of another talk, also by Fr. Schmitz, CLICK HERE
Just enter promo code 1380 on the right hand column under the "Welcome to Truth Be Told" icon.
The free talk is
True Worship
and in it Fr. Schmitz gives three short talks on the how we can be transformed by the Eucharist. Using stories and humor, Fr. Schmitz reveals Christ's power in the mass and opens our eyes to what may be very familiar!