Abby and the Mom's Squad want to know how to balance family life and personal fitness.




Ask any of my friends and they will tell you I am no super athlete, nor am I consistently good at exercising, but I have learned a few tricks over the years and would love to share.




Let's start with some scriptures about the body:

Do you not know that your bodies are temples of the Holy Spirit, who is in you, whom you have received from God? You are not your own; you were bought at a price. Therefore honor God with your bodies.

Romans 12:1

Therefore, I urge you,

brothers and sisters, in view of God's mercy, to offer your bodies as a living sacrifice,

holy and pleasing to God—this is your true and proper worship.
Although these two verses may seem to contradict each other, I think they highlight two sides of the same coin. On one side, our bodies are temples, they have been given to us by God and we need to protect them, keep them clean and maintain them so they are in great shape! On the other hand as we see in Romans 12:1, we are called to give ourselves bodily, as a sacrifice to God, which is actually worship. I see this as giving totally with my body to the tasks and vocation to which God has called me: raising our children, serving our family, providing for our household. And sometimes this means I give up any "me time" for the good of others.
So it has to be both/and. And therein lies the struggle.
As a mother, it is hard to balance the demands of the husband, children, household and work with your own personal bodily needs and "maintenance." I know I have to be healthy in order to keep up with vocation and daily responsibilities, but how do I fit it in?
Here are some thoughts: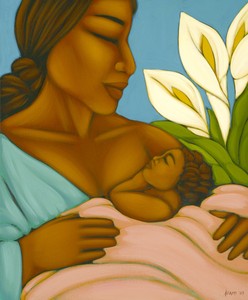 1. First off, there are some "seasons" of your life that it is easier to do it in than others. Pregnant, brand new baby, or nursing? These seasons may be hard to give as much time to yourself. Toddler, no babysitter? This time too is hard. But as the kids grow the "seasons" change, so don't despair. there will be a time that you can get it in much more easily. Although when you are pregnant or nursing, it feels like it will never end, it does. And so don't loose hope!
2. Be (more) content with your body in general. God created you and gave you your body he gave you your family history, your predisposition to weight and all that makes you up physically. In America, we pretty much think God got it wrong if we are not 5' 9 and 110 lbs! But that is our crazy consumer/advertising culture. So don't compare yourself with supermodels, or even with friends or co-workers. Be realistic about yourself and realize that God loves you just as you are.
3. BUT some of us really do need to reduce our weight or get in better physical shape and so here are some ideas on how to balance those goals with your vocation/state in life:
First off, Pray! Ask the Holy Spirit to give you the fortitude you need to make your desires a reality. Ask our Lord to help you see each day as He sees it and enlighten your mind to find the ways to make exercise and healthy eating part of each day.
Get a fitness partner- accountability helps so much to make us go forward on our good intentions.
TURN OFF THE TV. If you are watching even as little as 3-7 hours of total TV a week--there is your workout time.
Find the windows that you do have for exercise and don't focus on what you can't do. Maybe in college you ran marathons and now with the kids you can 't. But can you run 30 minutes 3 times a week? That is a positive, focus on that.
A LOT Of exercise takes place each day by all the chores and child care we moms do. Don't discount all the lifting of the baby instead of lifting weights, or pushing the vacuum or mopping the floor. Also bike riding with the kiddy seat on back or walking with the stroller is very positive.
Get up early--I know this is painful. But I know if I want anything to happen in a given day, it has to be first thing. Too many things come up mid day or in the evenings that I don't plan, that thwart my exercise.
Go to bed EARLIER- again, turn off the TV, but also turn off the computer, cell phone, Facebook and all the handhelds that keep you awake later than you should be. CLICK HERE for great recent article on how important sleep is for over all health in Wall Street Journal
Make healthier food choices, at every meal. Decrease the portions, pick the salad instead of the chips. We all know what we should eat. Just make the right decision one meal at a time.
Bottom line is, it is never easy to balance it all. It is like the circus guy spinning the plates. If you have don't give attention to each plate, or if you have too many plates you are trying to spin, one of them is bound to fall. But if you get the right number of plates and give even a little spin to each plate regularly, they will all keep going. If you want to make exercise a part of your life, you have to plan it and make it happen and then be ok when you fall short.
-Julie Musselman
Here are some tips from some great women that regularly balance family life and personal fitness:
You know that I TRY to get exercise at least 3-4 times per week but doesn't always happen! For me, it is just habit and makes me feel much better and think much clearer. So, I make the time to do it. And, if I miss I don't get upset or beat myself up about it. Just do better the next day! I think physical fitness and prayer life really are similar, I need both daily and both take time and commitment. It's easy to get off track with either, but I just pick up and keep going!
Sara, mother of 3, St. Petersburg
Your body craves what you feed it. Eventually you WILL crave excercise and healthy food. As
much as you crave hitting the snooze button and eating jelly-filled donuts. :)
Annie, mother of 4, Buffalo, NY
I consider exercise similar to the spiritual life. First off, you have to make time for it, it just won't happen on it's own. Second, it takes a lot of practice and continually training in order to improve and to enjoy it more. Third, it's not an option, Just do it!
Marybeth, mother of 5 St. Petersburg
Being a working mom of three kids, with at times, three different schools to coordinate, my schedule can be really full. I believe that exercise not only makes me feel better and stronger but it helps me sleep better and it makes me a better mom and wife. I feel happier and healthier when I get a good workout in, I seem to have more patience and get less stressed when I exercise. Exercise clears my mind and makes me more productive both at home and at work.
The key to exercise as a busy mom is
dedication and flexibility
(in my schedule, not my limbs ;o) ) if I dedicate myself to exercise and allow for flexibility in my day then I can always seem to fit in a workout somewhere in the day. I also change up my routine so as not to get bored. I mix it up with power walking, weight lifting, paddle-boarding, and spinning.
In these last 2 weeks of summer, I have really enjoyed the tons of YouTube videos available. I click on a video, grab my hand weights and in 30 minutes I'm done all while the kids sleep in. My
favs
are anything from Jillian
Michaels
and anything from
SparkPeople
Lynn, St. Petersburg
My biggest excuse was that I have my three-year-old and don't have time to work out. When I finally got serious about doing something to workout, I found a gym where I could I just bring him with me. He loves to go. He has made friends with other little kids there. Where I go it is a warehouse, not a gym. They have daycare but it's not a super kid friendly place. I just had to stop making excuses and finally do something. If you want to badly enough, you can make any situation work there really is no excuse why you can't work out.
Lisette, mother of 3, St. Petersburg