December 9th we celebrate the feast of St. Juan Diego and three days later, December 12th, is the usual feast day for Our Lady of Guadalupe. It is preempted this year by the Third Sunday of Advent.
Our Lady of Guadalupe is the title of Mary as she appeared to St. Juan Diego in Mexico in 1531 asking him to have a church built in her name. St. Juan told the Bishop of the request and he asked for a sign. Mary sent St. Juan to the top of a hill in mid-December, to gather roses there.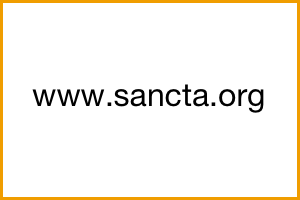 When St. Juan returned to the Bishop carrying the roses in his tilma (a poor quality cactus-cloth) they discovered that Mary's image was imprinted on the tilma.
There are many interesting facts about the apparition one of which is that the image can still be seen today on the actual tilma. The tilma should have deteriorated within 20 years of the apparition but it has not. Another interesting fact is that when scientists use a microscope to look into the eyes of Mary on the image, they can see what was in front of Mary that day in 1531.
But the reason I love this title of Our Lady so much is that at the time that Our Lady appeared and in the 20years that followed it is estimated that more than 9 million native Mexicans were converted to the Catholic Faith. And this all happened at the very same time of the Protestant reformation in Europe, were many there were leaving the Church.
Our Lady of Guadalupe is patroness of the United States, of the Americas and of the Unborn. This last patronage is because in the image, she is pregnant (we know this because of the black belt she is wearing.)
All of us working toward an end to abortion need to constantly invoke our Mother's prayers under this title for the unborn and their mothers.
A fun family idea to honor these feast days is to have a Mexican dinner. Tacos, beans, rice, nachos are all easy to make and each member of the family can add their ingredients. (see post on December 15 for Giant Burrito recipe!)